Enhancing Flood Protection in New Jersey: Addressing the Challenges of Rising Flood Risk
New Jersey, a state of scenic beauty and bustling communities, faces a daunting challenge in managing its flood risks through floor protection. Currently ranked as the third highest state in the nation for National Flood Insurance Program (NFIP) claims, New Jersey must tackle the complexity of riverine and coastal flooding, as well as outdated flood mapping. With the added threat of intensifying rainfall due to climate change, the need for robust risk assessment and flood protection measures becomes ever more urgent. In this blog, we explore the impact of floods on the state, the inadequacies of existing flood mapping, and the proposed inland flood protection rule-making aimed at safeguarding New Jersey's future.
The Reality of Flood Risk in New Jersey
Over 15% of New Jersey lies within mapped floodplains, making it prone to devastating floods. However, publicly available flood mapping is often incomplete and underestimates the true flood risk. This shortcoming poses significant challenges for effective flood risk assessment and preparedness.
Understanding Riverine and Coastal Flooding
New Jersey experiences two types of flooding: riverine (fluvial) and coastal (tidal). Each type has distinct causes and consequences:
 Riverine (Fluvial) Flooding:
Caused by stormwater runoff from intense precipitation events, fluvial flooding occurs when floodwaters rush through the watershed down to the ocean. Flash floods can happen quickly, resulting in severe damage and loss of life.
 Coastal (Tidal) Flooding:
Coastal flooding arises from tidal surges during coastal storms. Wave action is the primary cause of significant damage in this type of flooding. Coastal floods generally provide more preparation time, allowing for evacuation and mitigation efforts.
The Influence of New Jersey's Historical Settlements
The state's original settlements were often established along navigable waterways, leading to many population centers now located within flood hazard areas. Furthermore, older developments were constructed without considering potential flood risks, making them more vulnerable to flooding.
Outdated Flood Mapping and Climate Change
Flood mapping is based on historical data collected over the past 50 years, but this approach no longer suffices due to climate change and intensifying rainfall patterns. The data used to analyze flood potential and design stormwater infrastructure is outdated, not accounting for current precipitation conditions and future increases in rainfall.
Inland Flood Protection Rules (Adopted July 17, 2023)
To address the shortcomings of the existing flood protection measures, the state has adopted new Rules to help protect communities from future flood damage. The key points of the new Rules include:
Raising Fluvial Design Flood Elevations: Fluvial (non-tidal) design flood elevations will be raised by two (2) feet to better accommodate potential future flood events.
Accounting for Projected Precipitation: The use of future projected precipitation will be required when calculating design flood elevations to ensure new investments are equipped to handle both current and future rainfall and flooding conditions.
Meeting Minimum NFIP Standards: Permits and authorizations under the rulemaking must meet minimum NFIP standards and relevant sections of the Uniform Construction Code (UCC).
Improved Stormwater Management: Stormwater Best Management Practices (BMPs) must be designed to manage runoff for both current and future storms, removing the use of Rational and Modified Rational methods for stormwater calculation.
Application of New Flood Hazard Area and Stormwater Management Standards
The proposed rule applies new standards for flood hazard areas and stormwater management. These standards raise the Design Flood Elevations (DFEs) along streams and rivers by two (2) feet above the current standard. When using FEMA maps, the new DFE will be three (3) feet higher than the FEMA 100-year elevation.  For approximating methods, tables are provided to increase flood elevations by one (1) foot above current levels.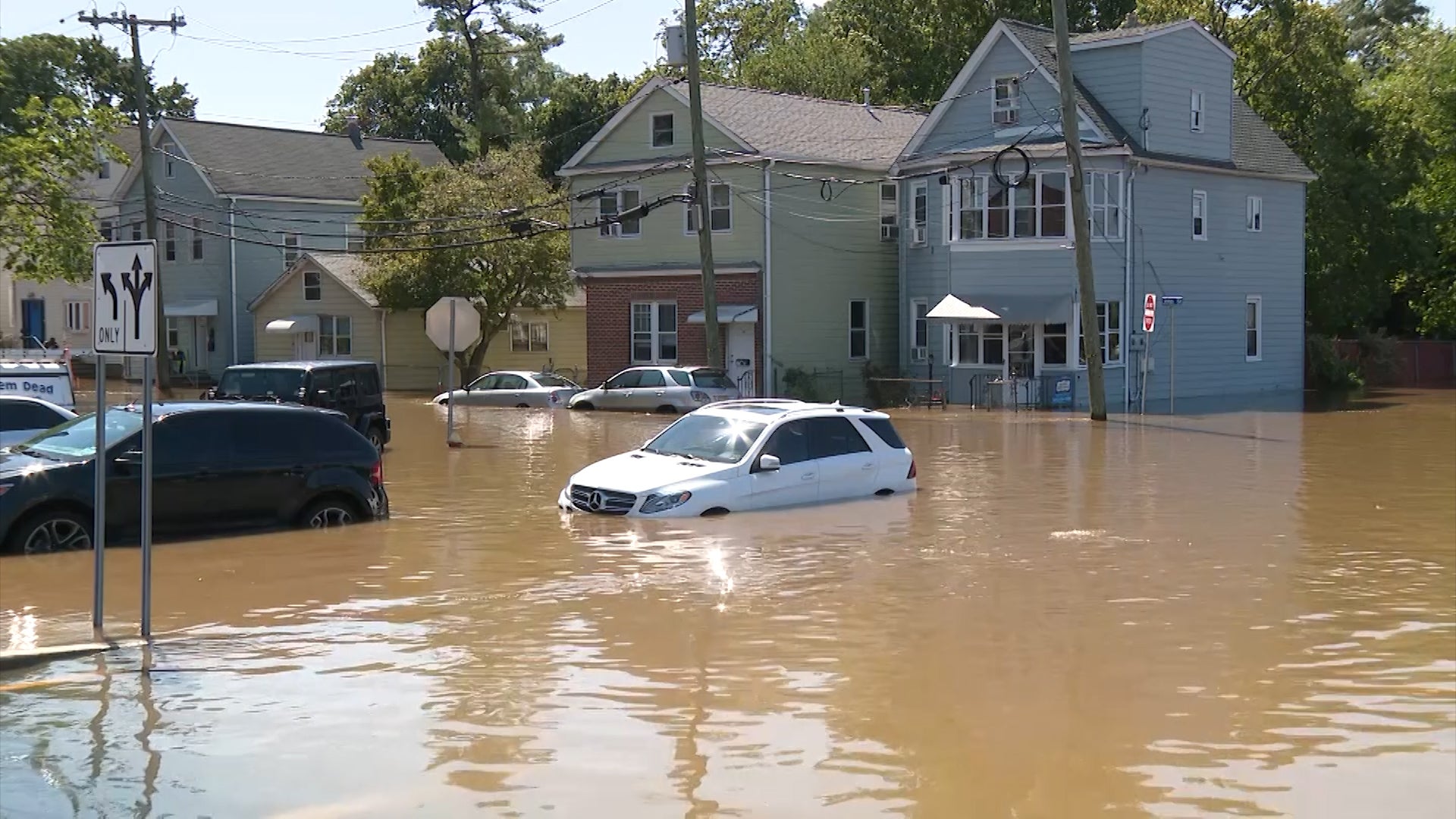 New Jersey's efforts to enhance flood protection through inland flood protection rulemaking demonstrate a proactive approach in the face of rising flood risks. By incorporating future precipitation data and raising DFEs, the state seeks to safeguard communities from potential flood damage and ensure resilience in the face of climate change. It is crucial for all stakeholders to support these initiatives and work together to implement measures that protect the state's infrastructure, residents, and natural resources from the increasing threats of flooding.
Tom Fik, PE, CME, LEED AP, from our Hillsborough, New Jersey office has extensive experience in stormwater management and the newly adopted NJDEP Inland Flood Protection Rules. To learn more about the new rule go to (https://dep.nj.gov/inland-flood-protection-rule/) or contact Mr. Fik at tfik@carrollengineering.com or at 908-874-7504.